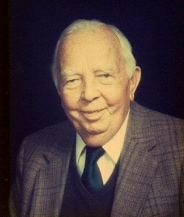 Chester G. Sandman   Founder 1918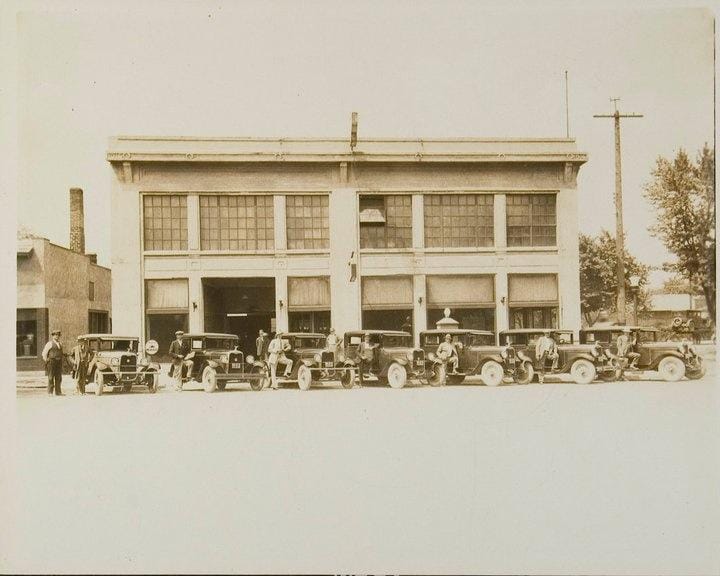 For three generations, a Sandman has been selling cars in Shelby County. Sandman Brothers, a family owned business, has continued to sell automobiles at Broadway and Pike Street in downtown Shelbyville for over 80 years.
Sandman Brothers started in 1918 as the Sandman Tire and Bicycle Shop on East Washington Street in downtown Shelbyville. Chester Sandman and his brother Bill started the bicycle shop, before eventually branching out into the appliance business. They opened a chain of stores in Franklin and Connersville with their brother Harvey, and a brother-in-law, Hap Linder.
In 1931 Chester Sandman decided to focus all his efforts into the automobile store after his brother Bill died. In late 1931, Sandman picked up the Buick agency. Soon after, Sandman Brothers added Pontiac and GMC Trucks along with it.
While many businesses didn't make it through the Great Depression, Sandman Brothers did. Sandman Brothers not only made it through the Great Depression but through competition as well. At one time there were nearly 13 car dealerships in town. The business has remained near its original location, just a few feet from where the business started in 1918.
In 1961, Larry Sandman, Chester's Son, joined the business. Chester kept working up until his death in 1990. Now Larry's sons Burke, Brent & Blake all work for the business. Brent is the General Manager and states that the company tries to keep the same philosophy that his grandfather had. "He worked until he was 89 years old," Brent Sandman said. "He always said honesty was the best policy. He believed in doing things in a simple way, with no pressure. He felt you could do a deal with a handshake. And we try to make it the same today."
And the people keep coming. "I find all the time people that come in and say 'I bought my first car after World War II from Chet Sandman'" Brent Sandman said. "We have a lot of people that have been buying cars here for a long time."